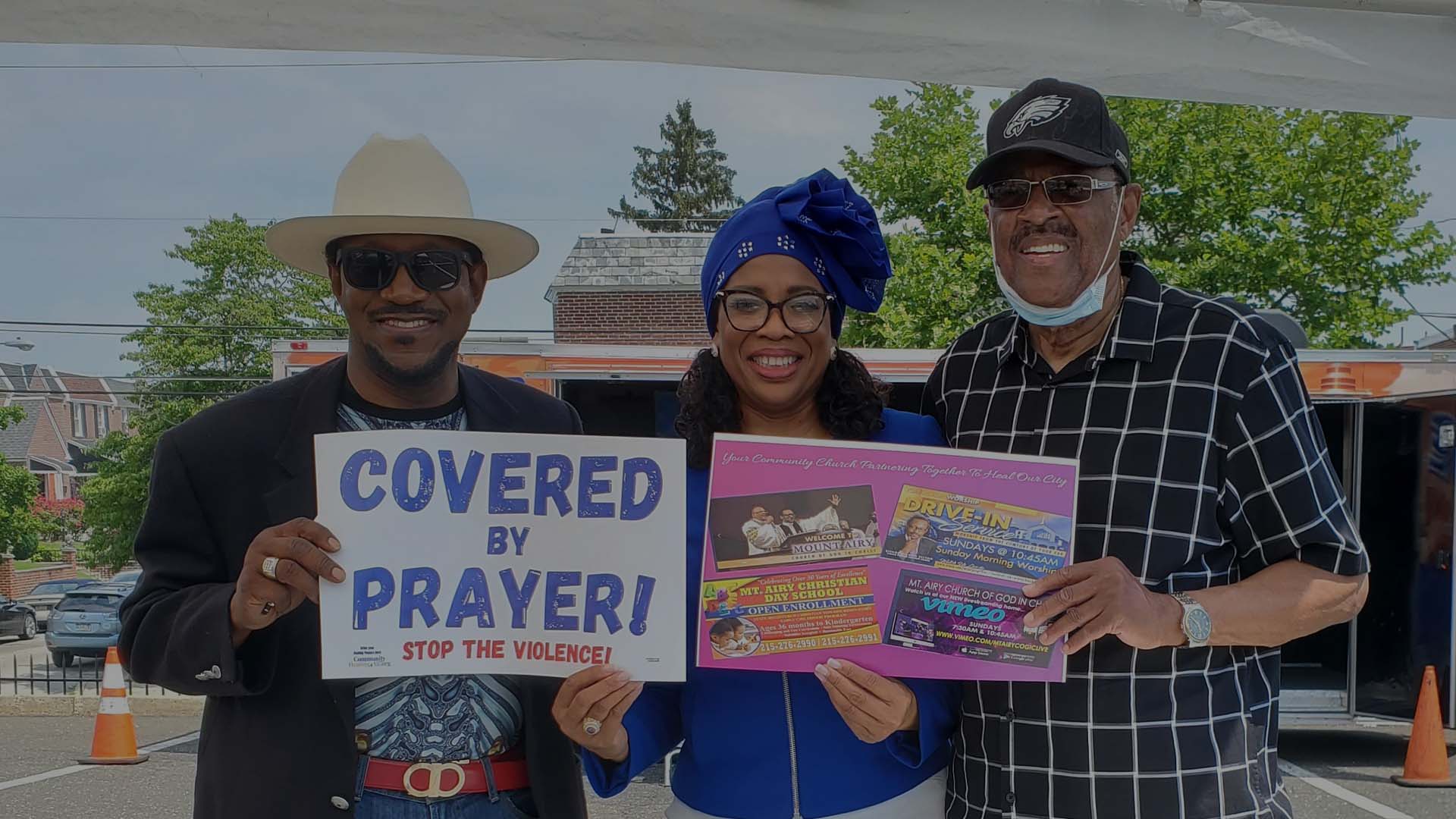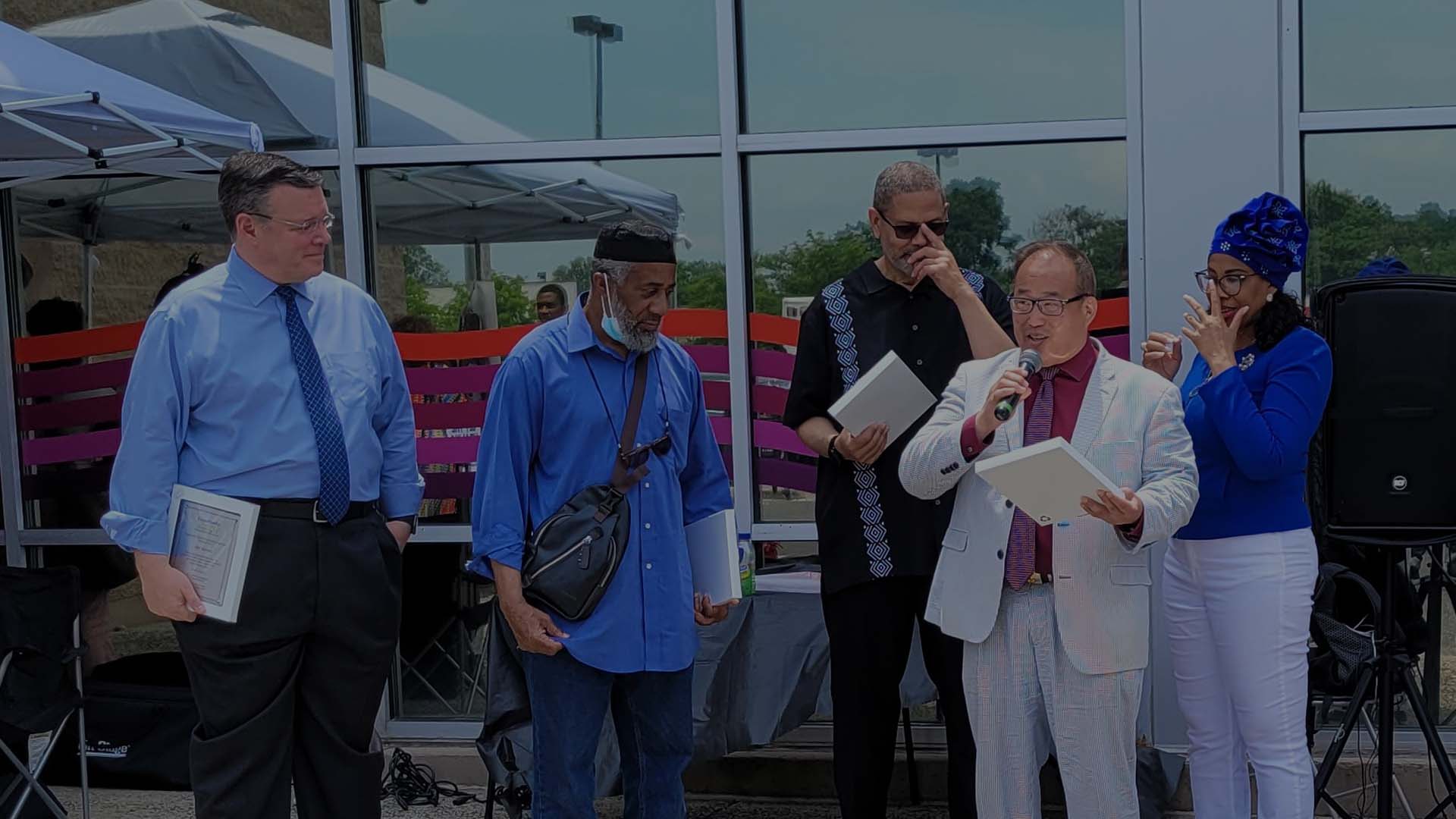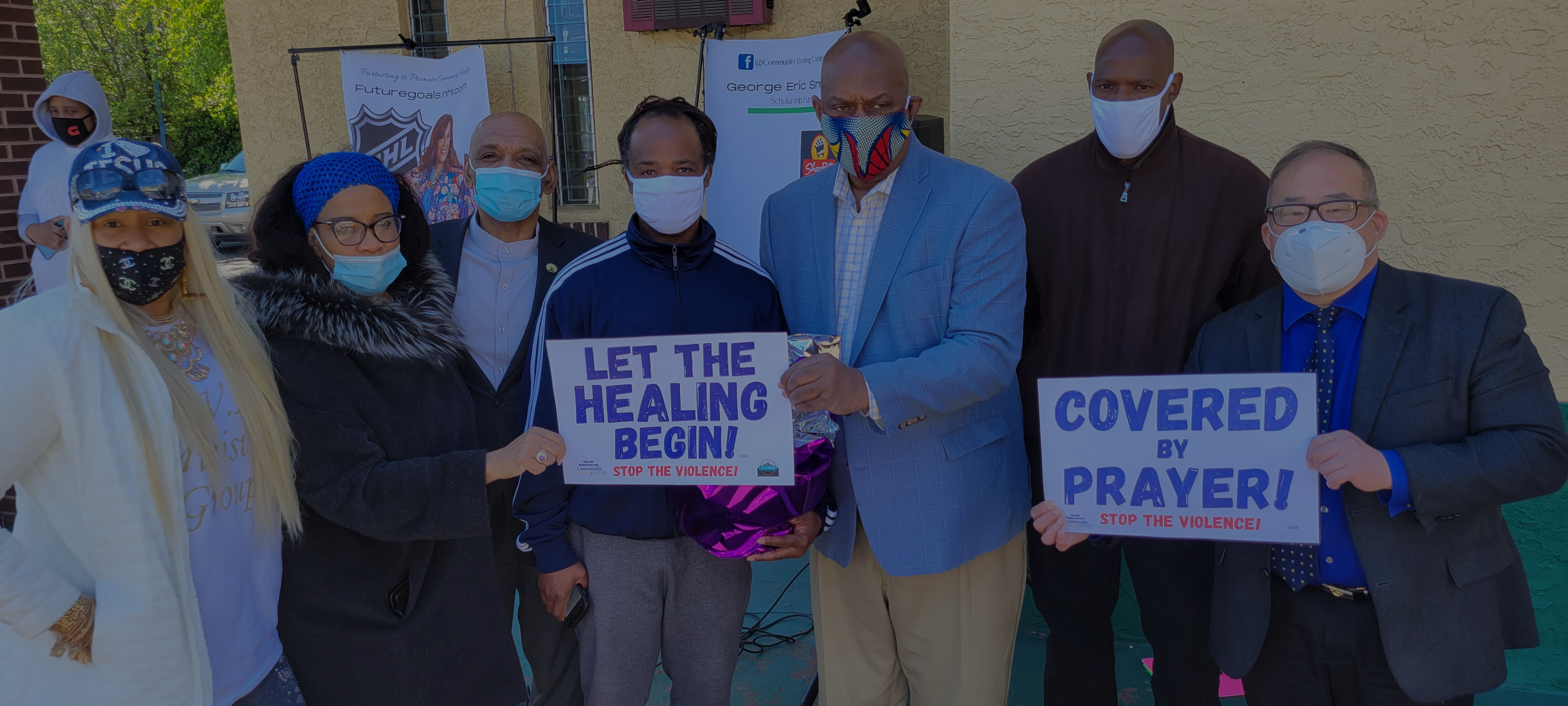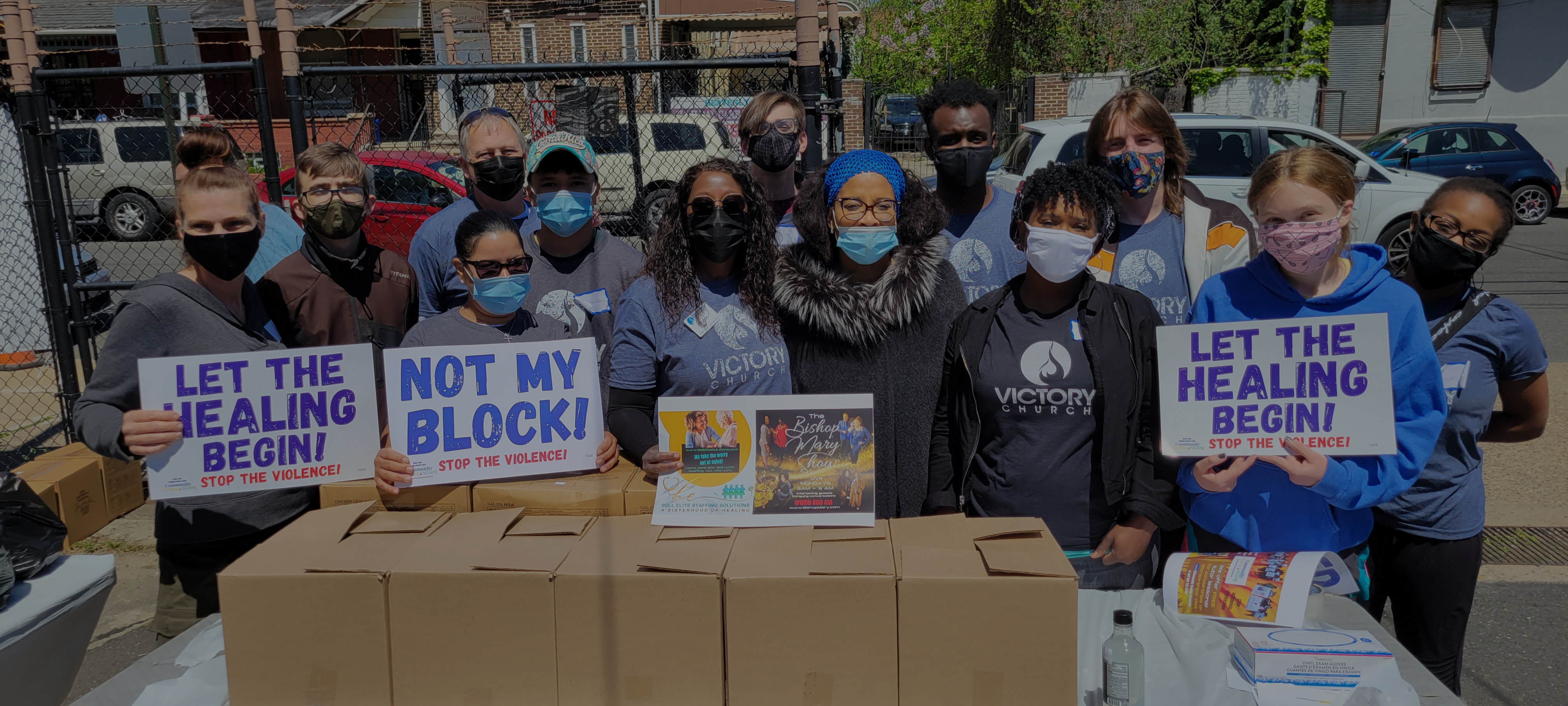 Let The Healing Begin

LET THE HEALING BEGIN! Sign up to receive Your Healing Posters!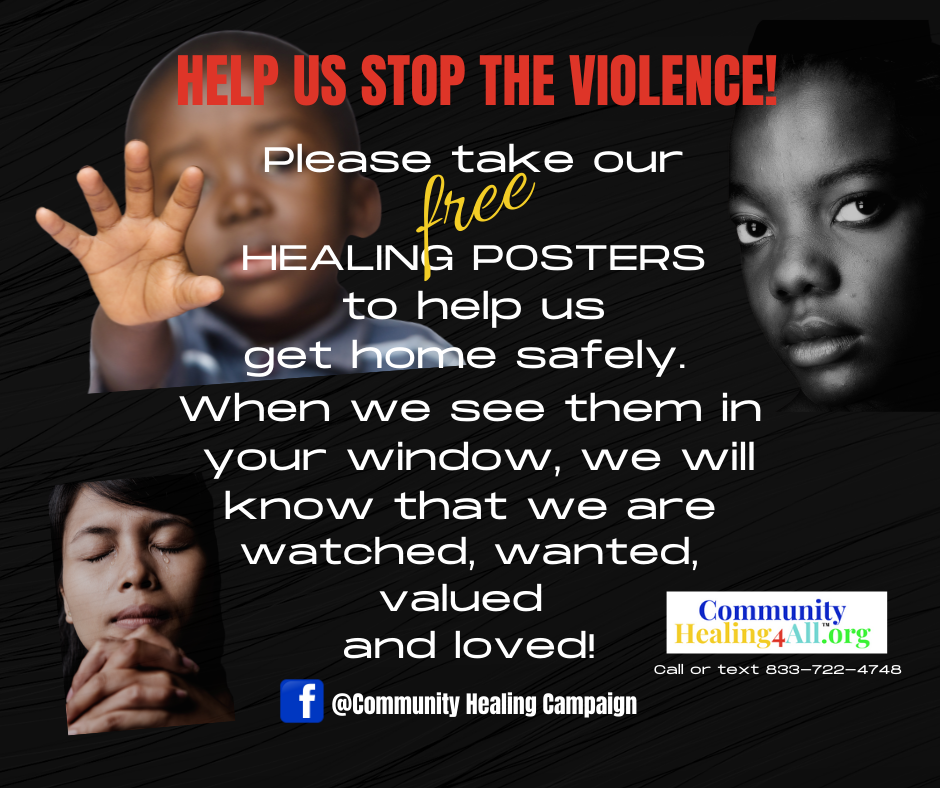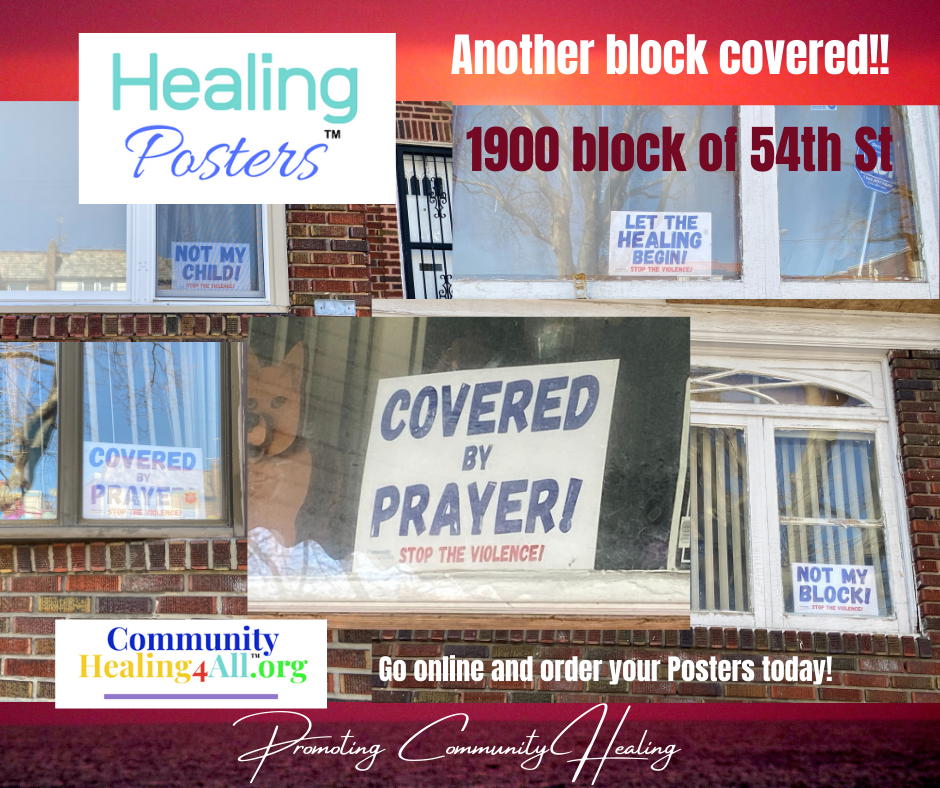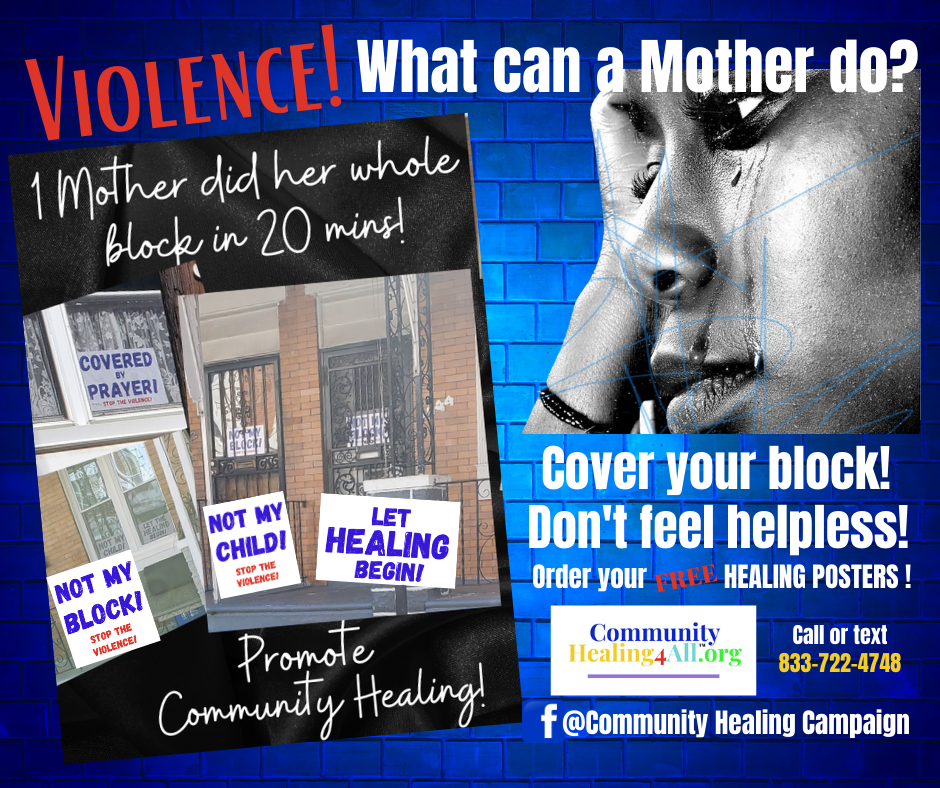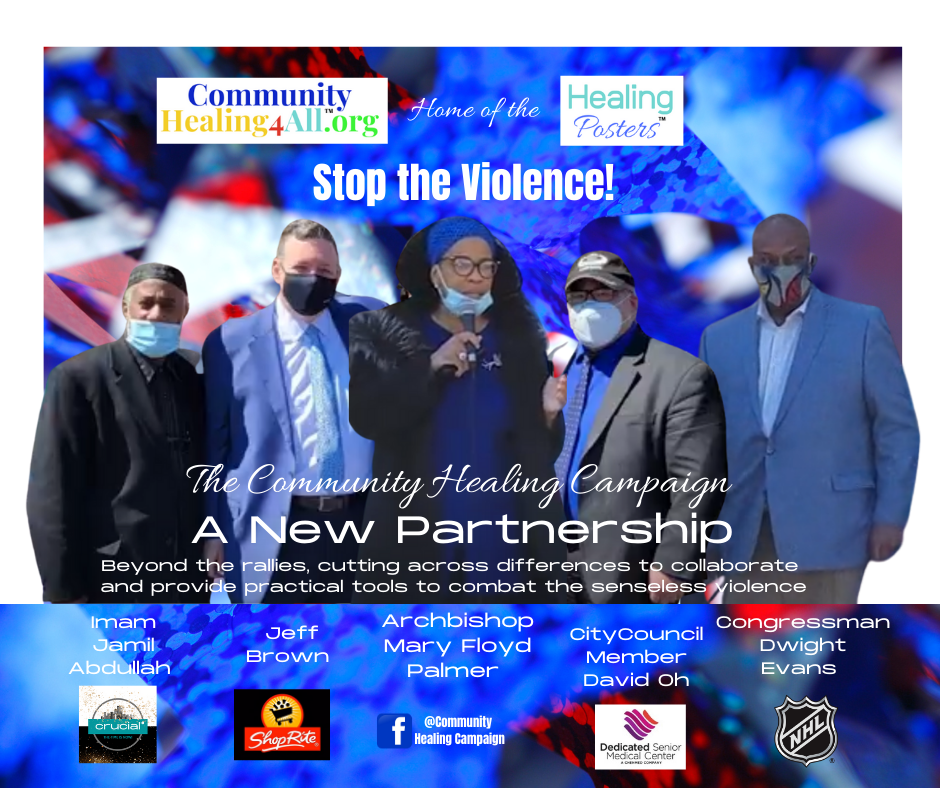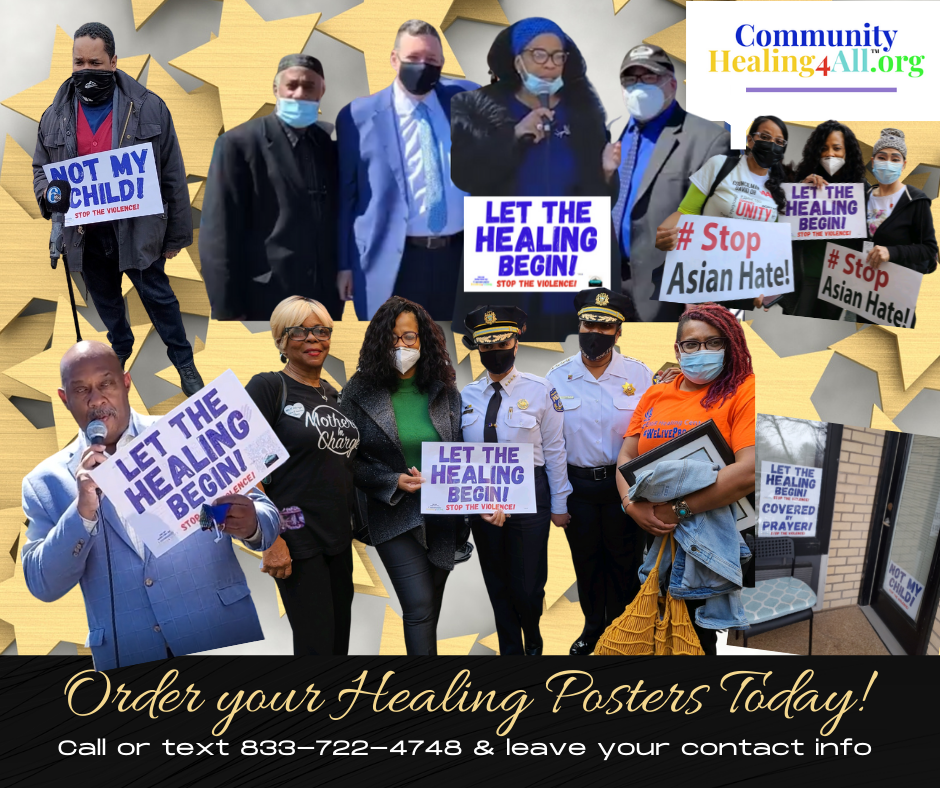 COMMUNITY HEALING CAMPAIGN
The Community Healing Campaign began as a women-led movement battling the violence in the City of Philadelphia with a mission to 'promote community healing through resident engagement.' Mothers and daughters gathered to save their children from the senseless shootings.
Months of this hands-on approach revealed that our young people were suffering in ways unimaginable: many are generally unhappy, living in fear, with restricted movement, limited socialization, diminished athletic activity, misinformation about coronavirus transmission and not being able to properly grieve, vent or mourn their mass loss.
Learn More
Together, with your individual donation or corporate or foundation sponsorship, we will be able to exponentially expand our outreach, network, and coverage and make a difference in this generation of young people.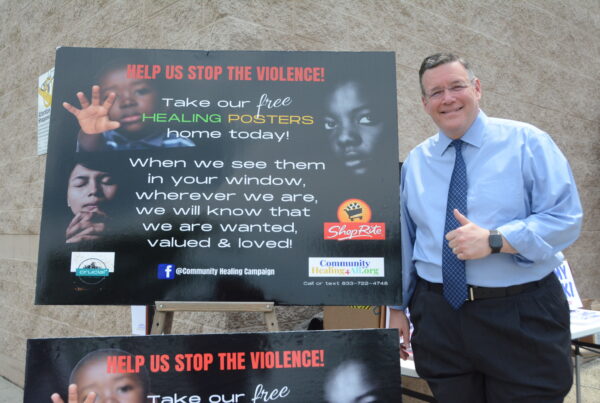 Youth Healing Posters Giveaway  Friday, July 2, 2021 Shoprite 52nd & Jefferson  9am - 1pm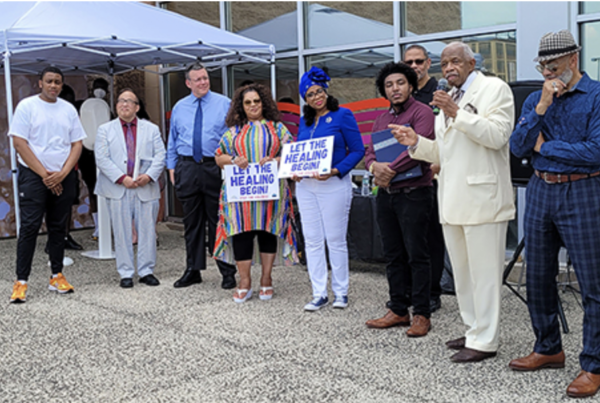 ABOVE PHOTO: Community Healing 4 All, L-R: Gabriel Palmer, CH4All's Youth Director, Councilman David Oh, Jeff Brown of ShopRite, SUN Publisher Catherine Hicks, Jamir Coker, CEO of Black Men in…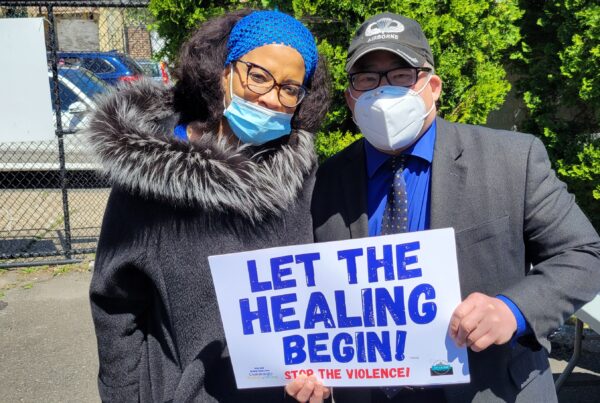 c/o:  4012 Poplar Street, Philadelphia, PA  19104  Phone:  833.722.4748 Website:   www.CommunityHealing4All.org FOR RELEASE ON APRIL 30, 2021                                    PRESS RELEASE PHILADELPHIA, PA--- On Saturday, May 1, 2021, at 10:00AM…
Every time a child sees a Healing Poster in a window they feel safer, loved, wanted and valued.